ARMER Radio Training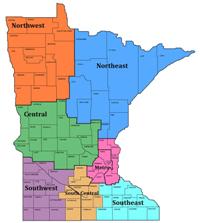 The Allied Radio Matrix for Emergency Response (ARMER) is a digital radio system deployed by the State of Minnesota. It is a trunked radio system in the 700MHz/800MHz radio spectrum. The system is being used across the State by the majority of first responders (police, fire, etc.). Protocols are established for ARMER radios to operate:
Locally within a geographic area, such as a county.
Within one of the seven Regions, illustrated to the right.
Across Regions multiple Regions
Across the State.
The system is very robust and valuable in the hands of a trained user. The system may be complicated for some users that have not been properly trained. If the system is used improperly, significant havoc to first responders can result. Access to the ARMER system is a privelage, which can be revoked due to misuse.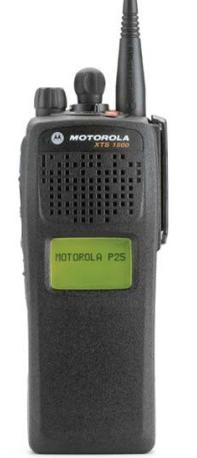 Steele County Emergency Management is offering a training class on the ARMER radio system and the Motorola XTS1500 hand held radios. All properly registered Steele County volunteers are encouraged to acquire the skills for using the ARMER radio system. This includes:
Citizen Emergency Response Team (CERT).
SKYWARN.
RACES and ARES Amateur Radio Operators.
MNVOAD.
This training is required before any volunteer
may be issued an ARMER radio.
Training will last approximately 3 hours. Participants will have hands-on demonstration and practice with the Motorola XTS-1500 handheld radio. Information will be provided on:
Radio Basics.
ARMER System Basics
Communication Protocols.
Using the ARMER Radio.
Class will be held:
27-Apr-2017 (Thu) at 6:30 PM.
Owatonna Community Education Building
122 East mcKinley Street
Contact your group leader for additional information on this important training opportunity.